Brands Sourcing Ethical Animal Proteins
The Business of Food
by Jennifer Barney
Brands Sourcing Ethical Animal Proteins
3-min read

Plant proteins are going to jump the shark. This might be too early of a prediction, but hear me out. There are all these weird new inventions like air protein trying to mimic animal protein for the obvious reason that orgs backed by well-intentioned believers want to get us away from raising animals for food and they know most alternative protein consumers still plan on buying animal derived products. Which drives them crazy. 
 
The mania for plant-based equivalents has resulted in grocery store sets being way oversubscribed on these products. Just look at the ice cream set at Whole Foods. There's only so much real estate on store shelves and retail buyers are recognizing they've gone overboard. A correction is impending at the next reset. But I digress.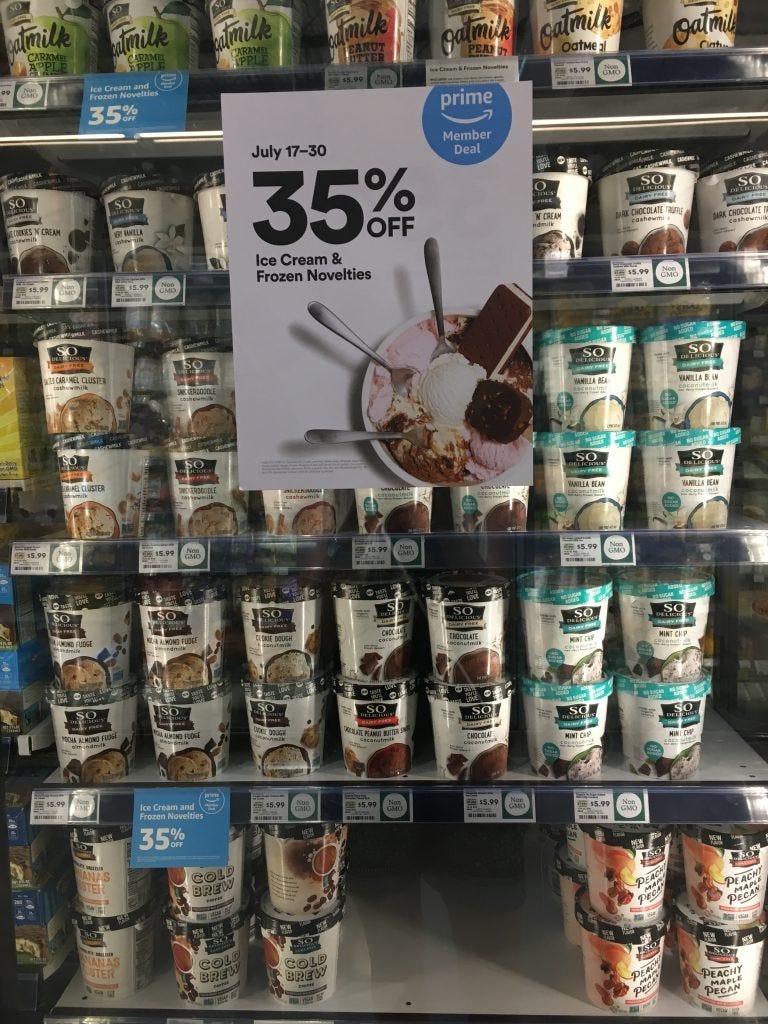 Animal welfare concern is a top reason for alternative protein purchases and 62% of consumers are willing to reduce animal protein consumption due to environmental concerns.

Brands have to answer to the conscious consumer who frets about what to eat because of (I believe) an internal conflict: they have more questions than answers on whether their food choices are harming anything, but they still have to eat, and they don't want limited options. 
 
Conscious consumers are calling the shots.
They buy natural/premium products 

They are the most influential and vocal in food
 
If you're a natural or premium brand and use animal derived ingredients, sourcing and product consistency will be your biggest challenges in this new regenerative food era.
 
Regenerative includes ethical animal products
The term regenerative is intended to encapsulate and satisfy all the concerned feelings about food and provide the conscious consumer with assurances. For animal products, raising animals regeneratively means all these things for the land AND THEN more things for the animals. Just being organic is not enough for the conscious consumer. 
 
This is nothing new. Remember Niman Ranch? What's new is the demand for ethical animal ingredients which brands need in order to make their packaged products. Think egg whites, collagen and what I'll be digging into – dairy components. 
 
Meeting the standards set out by regenerative overseers does not happen overnight, so for brands, regenerative animal product sources will be limited for a while. To understand why we have to go all the way back to the farm. 
 
Back to the farm
I visited with Stephanie Alexandre of Alexandre Family Farms, the first certified regenerative and organic dairy in the U.S. I bonded with the Alexandres at Expo West and learned of their amazing story. "Our path to regenerative organic started 14 years ago when a fertilizer guy said you get better yields on alfalfa by applying gypsum to the soil" Stephanie told me. "This was really bold of him to say", as gypsum is organic matter. Their motto has been "do no harm to the soil" and so they began converting their pasture to organic. In the beginning this meant purchasing organic feed and hay for the cows. 
 
Going regenerative
Where organic drops off regenerative picks up to include animal welfare - things like pasture raised and biodiversity. Consumers look for the organic seal and that's set the precedent for regenerative labeling. Alexandre Farms has achieved both the Regenerative Organic Alliance and the Savory Institute certifications and you'll find those seals on their products.
 
Over the years practicing rotational grazing has resulted in better soil and better yields on pasture, but their cows still only produce half as much milk as conventional dairy cows. 
 
Premium price
Pasture raised means the Alexandres still have to buy the other half of their cow's feed for a balanced diet. Organic feed is expensive. But mainly what drives the higher price is lower yields, and at 50% yield to conventional, their milk is expensive.
 
While Alexandre Farms is the only dairy with the certification, sprinklings of other dairies participating in regenerative practices lay across the U.S. But most of them are small – mid-sized operations like Alexandre. 
 
The problem for brands is access and availability of inputs. Not only access to the milk, but the milk components for products. If you need whey, or butterfat, or cream, and you want to source regenerative, you'll have a challenge. You might formulate using whole milk which will result in different, possibly not as desirable, finished good attributes than intended. 
 
How brands handle this challenge will make all the difference in answering the loud voice and unmet need of the conscious consumer. 

All my best,
Jennifer
News
Apply for California Milk Advisory Board's innovation competition with $650k available in prizing Real California Milk Excelerator: Performance & Recovery. Deadline: June 25th

Are you developing a new ingredient? Get on SupplySide Network 365's always-on industry hub free through August 31,
General Mills wanted to convert this farm to organic and regenerative but things aren't going well for the environment

Applegate Bets The Farm On Regenerative Agriculture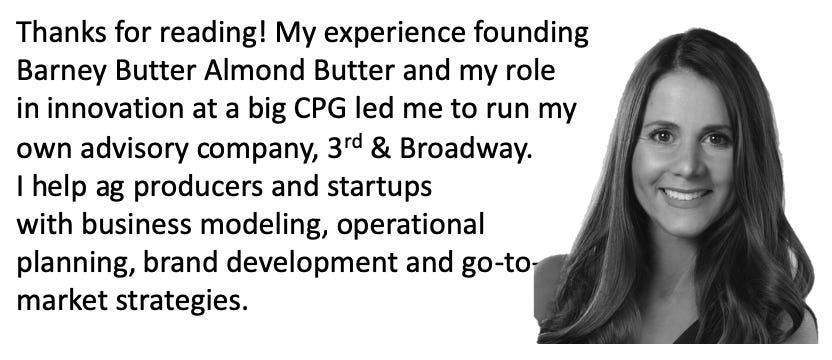 I'd love to hear from you - get in touch at jennifer@3rdandbroadway.com